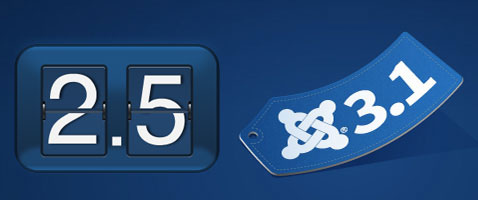 Joomla 2.5.10 LTS Updated & Joomla 3.1 STR Released
Exciting news, Yesterday Joomla 3.1.0 str was released and Joomla! 2.5 lts was updated to version 10.
Let's take a closer look at both releases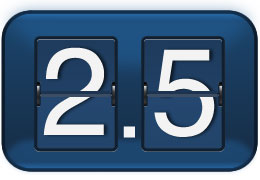 Joomla 2.5.10 LTS
This is mainly a security release but it also contains several issues and bug fixes (7 security issues fixed / 38 bugs fixed). Needless to say…You should update your Joomla! LTS to this new version. The update process should only take you a couple of minutes and it's 1 click easy using the Joomla! built-in updater. Some users have problems with the automatic update process but that is related to their hosting provider configuration. In these cases we recommend you to get a proper specialized Joomla Hosting Provider. Here at TechGasp we just update more than 30 websites and it took us literally 5 minutes to do them all… why… because we are the best joomla hosting provider, click the top hosting banner and check it out.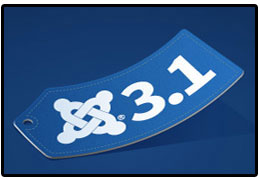 Joomla 3.1 STR
As we said previously, Joomla 3.1 is paving the way for the new long term release. You probably already know but, here it goes… the short term releases should not be used in production websites, they are intended for Joomla developers and joomla enthusiasts. This second minor 3.x release as come out of alpha and beta and is now a stable. If you already have Joomla 3.0 then the upgrade process is 1 easy click. In case of trouble, read above what was said regarding upgrading joomla 2.5.10, get a proper hosting provider. Joomla! 3.1 fixes 7 security issues and 242 bugs.
Exciting new features of Joomla! 3.x
Incorporation of Twitter Bootstrap into a jui media package
A new responsive administrator template–Isis– and interface
A new front end template–Protostar– built using Twitter Bootstrap
Updated accessible template called Beez3
PostgreSQL Driver. You will be able to run Joomla 3.0 sites using the PostgreSQL database
PHP Memcached Driver
Use of JFeed for feed management rather than SimplePie
Installation of language packages directly from the extension manager
Guest user group present by default
Saving blank articles allowed
New administrator statistics module
Update TinyMCE to version 3.5.6
Continued clean up of older unused code, files and database fields and tables and improved standardization of tables
Improvements to Smart Search
Extensive work on code style standardisation and consistency
Unit testing in the CMS
Updated system tests in the CMS
Multi language: adding items associations in remaining core components
Language Installation tool for the Joomla Installer
Items associations in multi-language
Allow different update packages for different version dev levels