How to look good and achieve top Google Ranks?
Really easy answer, any Joomla or WordPress website must have fast, clean code avoiding Javascript. And, Supreme Hosting.
The Code needs to be simple, clean and tweaked for speed
Big issue in many Joomla or WordPress websites is the quality of the extensions the users download and install… appalling, sloppy even "scary" php code. Only download professional extensions from credited western developers. Solid, no apache2 errors log and specially designed for speed. Search for solid php and css, html5 and iframe. Avoid Javascipt and Ajax!
Javascript or Ajax are the CMS… plague

The usage of Javascript denotes many times weak php coding skills. These are the files that take longer to load in any website also, they use more server cpu and memory to render. Apart from photos or videos, Javascript, jQuery or Ajax are also the biggest or heaviest files in websites, many times constituting more than 2 mb… nuts!!!
We tolerate Javascript usage only by and for the main website template… "the website looks", after all the any website needs to look sharp. Javascirpt, jQuery or Ajax in components, modules, plugins… Say NO!
If you have more than 5 javascript files loading in your website… bad idea. Also, Javascipt and Alax are the number one cause of conflicts and website errors in Joomla or WordPress. Do we need to say more?
The Big Secret, Fast & Furious Hosting
If as a webmaster you are committed to have the best Joomla or WordPress website with tons of daily visits and users. Maybe a professional or commercial website that needs to be efficient to generate steady income. You need Supreme Hosting.
Not just words!, we are using our new TechGasp website look as example, after all improvements and changes, we still gained a few milliseconds.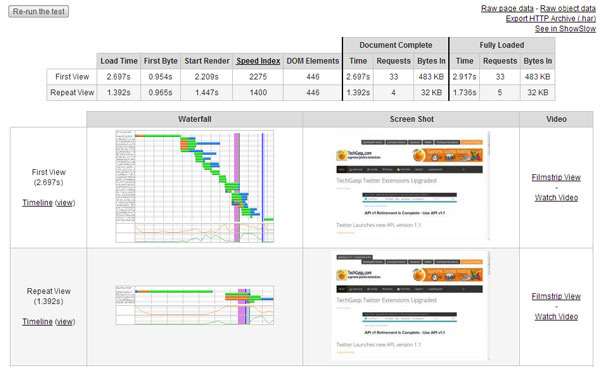 results provided by webpagetest.org
The Google Rank Rules
Clean Code
Fast Website Page Speed
Old is Gold
What can TechGasp do for you
Professional, clean and fast loading extensions. Joomla and WordPress.
No Javascipt
Award Winning Support
Supreme Fast & Furious specialized Joomla and WordPress Hosting
Page load, Html5 video
total loading time… 2.5s
</ul">