If you require professional support, the easiest way is to attach the plugin_info.txt file when creating a ticket. Where do you get this file?
Export Support Data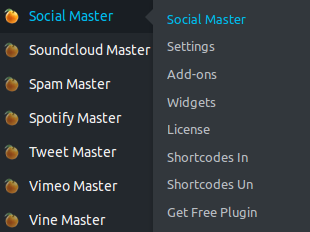 The Export Support Data button can be found in all TechGasp plugins by clicking the main plugin page. As reference please view left screenshot of Social Master plugin.
Once you click the main plugin page, then just scroll down to the end of the page and click Export Support Data button.
Save the plugin_info.txt file into your desktop and attach it to your ticket.
Fast and easy!