This tutorial applies to all TechGasp Joomla and Jomsocial components, modules and plugins and refers to their installation or update. Since TechGasp extensions are fully Joomla API integrated, no special steps are needed you just install or update them like any other Joomla extension.
Installation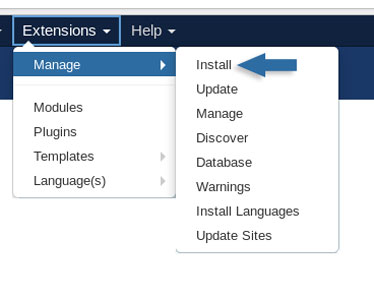 First navigate to your Joomla install page that can be found in the top menu Extensions Manage Install. You can drag and drop the install zip file into the upload container or click the Browse for file button.
Second make sure to upload a zip file, read bottom of page if you are using Safari browser that unzips the downloads. Also, make sure the zip file does not contain any other zip files inside, you can install TechGasp zip files directly but other developers might have a master zip file that contains the installation zip file inside. Silly!
Updates
Your Joomla updates API will let you know daily when there's new extensions versions. You should always have your Joomla and your extensions updated to the lateast version because of security issues.
You can manually check if updates are available by navigating to the top menu Extensions Manage Update.

In case of TechGasp extensions the Joomla updater is only used to warn you of new updates. To update our extensions make sure you have a valid extension license key in order to download the extension from our site:
Once you have downloaded the new version zip file from our site you just need to repeat the top of the page Installation process. Just drag and drop the new version zip file into the installer.
In case you are wondering if the update process deletes all your extension configurations the answer is No, all the settings are kept and safe.

License Key
Once again, the license key is very important to keep your plugin up-to-date with code fixes, code speed-ups, API updates, Joomla updates, security fixes and new features added to the extensions.
Need more help
If you have questions or need help, please reach us via Support Ticket.
In case of trouble, just issue a support ticket and we will be happy assist you.
Safari browser users, Stop Safari browser from unzipping files.