History is about to made by Spam Master, 2 million protection threats… and you wonder why this is the best spam protection for wordpress?
Spam Master was born out of need to protect our website against constant malicious spam registrations, comments, dangerous exploits like HTTP and HTTPS DDoS (denial-of-service), SQL, brute force attacks and injections and many others that made it through the HTTP or HTTPS. We did it the TechGasp way… coded a brand new, clean and fast plugin that will make your professional wordpress website safe and clean.
With more than 50.000 installs people know best, no other plugin offers this kind of protection. Yet, easy to use, modular and packed with options.
Modular!
Take a look at these cool widgets packed into Spam Master. Did you know that these widgets are not active by default!? Yes, Spam Master is modular to keep your website furiously fast, all options are available in Spam Master Protection Tools page, you just need to tick to activate them.
Current Version Features
No complex stuff, just install and go.
Protects your website from User Registrations (spamming bots, users or both).
Protects your website Comments from (spamming bots, users or both.

Spam Master marks as spam comments wrongly cleared as safe by akismet.

Spam Master protects your website pages and posts from malicious trackbacks (spamming bots, users or both).
Spam Master protects your login page.
Spam Master protects your entire website if Firewall is Active.
Spam Master is Contact Form 7 ready.
Spam Master is Woocommerce Ready.
Spam Master automatically cleans comments.
Spam Master checks for emails, domains, ip's, words and malicious website activities.
Uses real time scan from millions of known spamming / malicious sources and effectively blocks them.
Includes Statistical information to keep your life easy.
Spam Master Learning makes your website an Anti-Spam enforcer by collecting data for analysis.
Spam Master enables you to customize the block message.
Spam Master includes Re-captcha verification for registrations, logins and comments.
Spam Master includes Honeypot traps for registrations, logins and comments.
Spam Master includes Firewall technology, blocking misfits before they actually enter your website.
Spam Master includes Signatures.
Spam Master includes a brand new automatic Threat Alert Level, it's an easy and interactive way for you to know if your website is being targeted by spammers and the level of intensity or danger of this targeting.
Spam Master includes Spam Activity Probability, in conjunction with the Alert Level, Spam Master advanced detection heuristic analytics will provide you with an approximated percentage of all activity in your website.
Spam Master includes several optional email reports and warnings to keep you informed.
Spam Master is PHP 7 ready.
Spam Master is IPv6 ready.
Javascript, Jquery and Ajax free. No Errors or conflicts.
We are currently achieving 99.9% of Spam Blocks.
Statistics! a must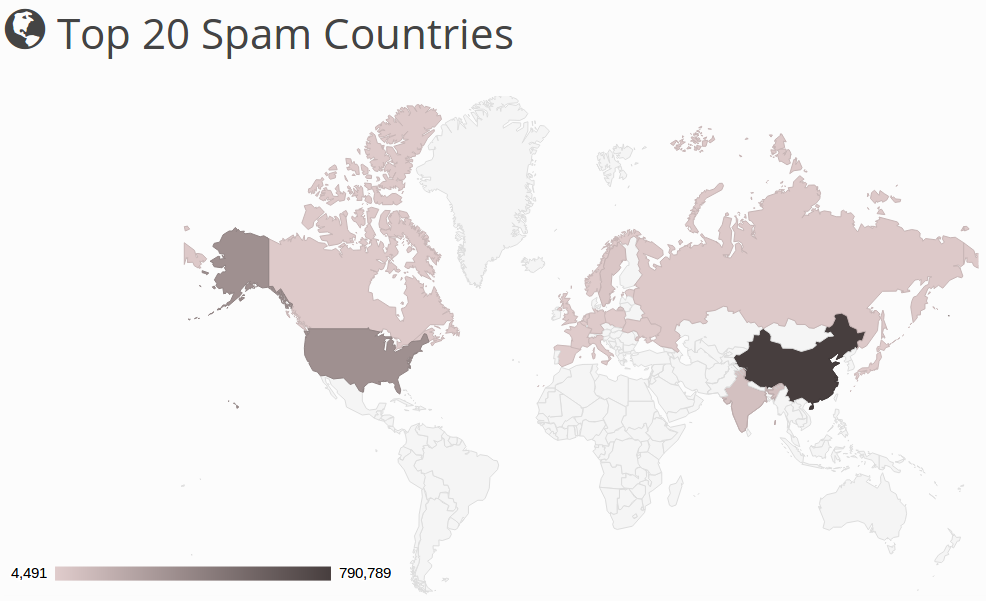 Spam Master not only includes your local website or blog statistics, it also includes real time blacklist servers statistics. You can browse all RBL server statistics here. Use the top menu to check them all. Another cool and helpful feature is the online Search, if you have a dubious registration or comment you can instantly check our database for an email or Ip, take a look here.
Conclusion
We constantly put a lot of work and love into this plugin, even the uninstall process was thought for max efficiency removing all installed data and files. If you don't believe us, download and try it out free.